Romance is a Bonus Book | Eps 01-08 [Ongoing]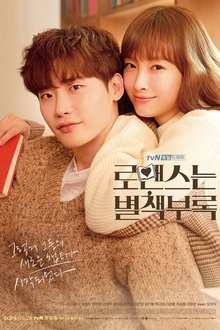 Info:
Network: tVN
Director: Lee Jung-Hyo
Writer: Jung Hyun-Jung
Release Date: 2019
Genre: Comedy, Drama
Stars: Lee Na-Young, Lee Jong-Suk, Jung Eugene, Wi Ha-Joon, Kim Tae-Woo
Synopsis:
Romance is a Bonus Book about Cha Eun-Ho (Lee Jong-Suk) is a genius writer and the youngest chief editor ever at his publishing company. He is smart and handsome. He is also even tempered at work, but he has a warm heart and a reasonable personality.
comment
Do you want to comment?