My Healing Love | Eps 01-72 [Ongoing]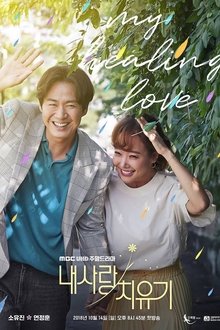 Info:
Network: MBC
Director: Kim Sung-Yong
Writer:
Release Date: 2018
Genre:
Stars: So Yu-Jin, Yeon Jeong-Hun, Yoon Jong-Hoon, Hwang Young-Hee, Lee Do-Gyeom
Synopsis:
My Healing Love about Im Chi-Woo never wanted to become a good daughter, a good daughter-in-law or a good wife, but she sacrifices herself to take care of her family. She is married to immature Park Wan-Seung and she works several part-time jobs to support her family. Under her difficult situation, she keeps smiling and maintaining her positive attitude.
comment
Do you want to comment?