Legal High | Eps 01-04 [Ongoing]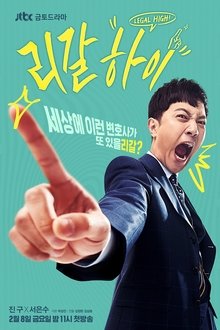 Info:
Network: JTBC
Director: Kim Jung-Hyun
Writer: Park Sung-Jin
Release Date: 2019
Genre: Comedy
Stars: Jin Goo, Seo Eun-Su, Yoon Park
Synopsis:
Legal High about A story of two completely different lawyers. Go Tae Rim is a lawyer with a 100 percent success rate who knows how to play with the law, and Seo Jae In is a rookie lawyer who believes in the law and justice.
comment
Do you want to comment?