Item | Eps 01-04 [Ongoing]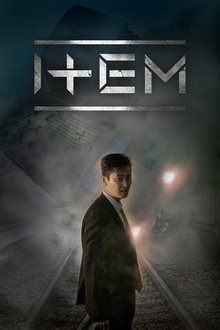 Info:
Network: MBC
Director: Kim Sung-Wook
Writer: Min Hyung (webcomic), Kim Joon-Seok
Release Date: 2019
Genre: Crime, Sci-Fi-, Fantasy
Stars: Ju Ji-Hoon, Jin Se-Yun, Kim Kang-Woo, Kim Yoo-Ri
Synopsis:
Item about What if normal items which belong to normal people are able to do extraordinary things? Unbelievable things are now possible due to items contain special powers. Kang Gon, a prosecutor who can't stand injustice, investigates paranormal events. He must continue investigating to save his cousin, whom he loves very much. While trying to save his cousin, Thankfully, Kang Gon gets the help of a brilliant colleague, Shin So Young. Even when she is in the horrendous crime scene, she is still collected, competent, and decisive. The duo faces individuals who are aware of the power and danger of these items. One of them is Jo Se Hwang, a man with power and status. He appears to be a successful and progressive entrepreneur on the surface, but he is a sociopath who craves bloodshed. He wishes to use these dangerous items to murder others as he pleases. While there are who help Kang Gon and So Young uncover the mysteries behind these items, it will be a strenuous and difficult journey for them.
comment
Do you want to comment?