Encounter | Eps 01-16 [Complete]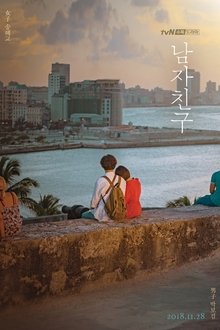 Info:
Network: tvN
Director: Park Shin-Woo
Writer: Yoo Young-A
Release Date: 2018
Genre: Drama
Stars: Song Hye-Kyo, Park Bo-Gum, Jang Seung-Jo
Synopsis:
Encounter about What happens when an encounter between a man and woman who seem to have nothing in common develops into a complicated love story? Cha Soo Hyun is a woman and daughter of a politician who lives a life where she is unable to choose her own path. After graduating from college, she entered into a loveless marriage with the son to a wealthy conglomerate, a marriage only beneficial to her politican father. After having a child, she was obliged to divorce. Her life is changed when she meets simple and kind Kim Jin Hyuk.
comment
Do you want to comment?