Clean With Passion For Now | Eps 01-16 [Complete]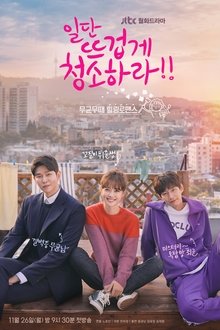 Info:
Network: JTBC
Director: No Jong-Chan
Writer: Aaengo (original comic), Han Hee-Jung
Release Date: 2018
Genre: Comedy
Stars: Yoon Gyun-Sang, Kim You-Jung, Song Jae-Rim, Kim Hye-Eun
Synopsis:
Clean With Passion For Now about Gil Oh-so, an employee at a cleaning company, meets Jang Seon-gyul, the boss of the company. The two are diametric opposite when it comes to cleanliness. With the help of Oh-sol, Seon-gyul faces his mysophobia and falls in love with her.
comment
Do you want to comment?